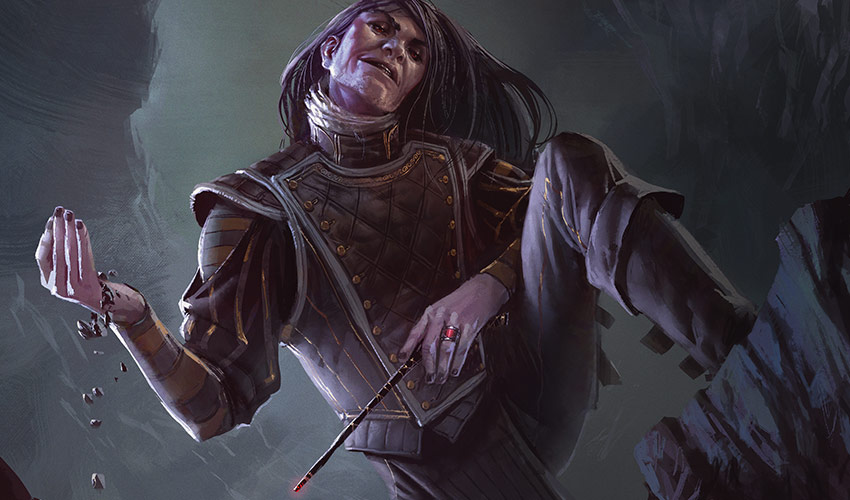 Commander (2017 Edition) spoiler week marches forward with Wizards, one of the most iconic tribes in Magic: the Gathering.
Check out more C17 spoilers with Cats (Day 1), Dragons (Day 2) and Vampires (Day 3).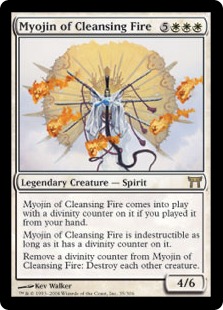 This time around, we've got some intriguing new commanders that will certainly get brewers thinking (Mairsil, the Pretender is just nuts…). We've also got a couple great reprints in Apprentice Necromancer and Marchesa, the Black Rose. There are two cards I find more interesting, however.
The first is Kindred Boon, an enchantment that for only 1W will put a divinity counter on a creature, and make all creatures with divinity counters indestructible. This kind of powerful ability requires a pretty quick answer. That's particularly true when you remember that this ability is a call back—and interacts directly with—the Kamigawa gods. If both the Boon and Myojin of Cleansing Fire remain on the board, for example, you'll be wiping the board at will for 1W.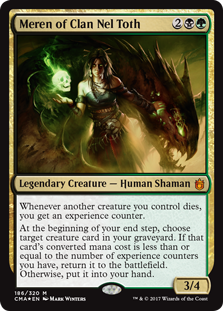 The second card I'd like to mention is Vindictive Lich, a black Zombie Wizard that provides a lot of value. On death, you may choose to have target opponent sacrifice a creature, discard two cards or lose 5 life. Not only do you get to choose, but you get to direct each mode at a different opponent. Vindictive Lich comes with all of that for only four mana, which makes it an excellent include in Meren of Clan Nel Toth decks. As a 4/1, the Lich can also get some damage in (who wants to trade with this thing?); and add Skullclamp for some excellent, repeatable effects.
Apprentice Necromancer
Apprentice Necromancer – 1B
Creature – Zombie Wizard (Rare)
B, T, Sacrifice ~: Return target creature card from your graveyard to the battlefield. That creature gains haste. At the beginning of the next end step, sacrifice it.
1/1
Flavor text: A mage willing to dedicate his life to his craft.
097/309 R – Illus. Randy Vargas
Galecaster Colossus
Galecaster Colossus
Creature – Giant Wizard (Rare)
Tap an untapped Wizard you control: Return target nonland permanent you don't control to its owner's hand.
5/6
Flavor text: The sand of its shores is made from crushed bones, shattered glass, and stranded wrecks.
010/309 R – Illus. Darek Zabrocki
Portal Mage
Portal Mage* – 2U
Creature – Human Wizard
Flash
When ~ enters the battlefield during the declare attackers step, you may reselect which player or planeswalker target attacking creature attacks. (It can't attack its controller or its controller's planeswalkers.)
2/2
013/309 R – Illus. Yanjae Choi
UPDATE 8/11/2017: Corrected originally posted English name from Gate Mage to Portal Mage.
Izzet Chemister
Izzet Chemister – 2R
Creature – Goblin Wizard (Rare)
Haste
R, T: Exile target instant or sorcery card from your graveyard.
1R, T, Sacrifice ~: Cast any number of cards exiled with ~ without paying their mana costs.
1/3
026/309 R – Illus. Svetlin Yelinov
Kheru Mind-Eater
Kheru Mind-Eater – 2B
Creature – Vampire (Rare)
Menace
Whenever ~ deals combat damage to a player, that player exiles a card from his or her hand face down.
You may look at and play cards exiled with ~.
1/3
017/309 R – Illus. Igor Kieryluk
Kindred Boon
Kindred Boon – 2WW
Enchantment (Rare)
When ~ enters the battlefield, chose a creature type.
1W: Put a divinity counter on target creature you control with the chosen creature type.
All creatures you control with a divinity counter are indestructible.
005/309 R – Illus. McLean Kendree
Magus of the Mind
Magus of the Mind – 4UU
Creature – Human Wizard (Rare)
U, T, Sacrifice ~: Shuffle your library, then exile the top X cards, where X is one plus the number of spells cast this turn. Until end of turn, you may play cards exiled this way without paying their mana costs.
4/5
Flavor text: "I'll show you what you truly desire."
012/309 R – Illus. John Stanko
Mairsil, the Pretender
Mairsil, the Pretender – 1UBR
Legendary Creature – Human Wizard (Mythic)
When ~ enters the battlefield, you may exile target artifact or creature card from your hand or graveyard and put a cage counter on it.
~ has all activated abilities of all cards you own in exile with cage counters on them. You may activate each of those abilities only once each turn.
4/4
041/309 M – Illus. Izzy
Marchesa, the Black Rose
Marchesa, the Black Rose – 1UBR
Legendary Creature – Human Wizard (Mythic)
Dethrone (Whenever this creature attacks the player with the most life or tied for most life, put a +1/+1 counter on it.)
Other creatures you control have dethrone.
Whenever a creature you control with a +1/+1 counter on it dies, return that card to the battlefield under your control at the beginning of the next end step.
3/3
177/309 M – Illus. Matt Stewart
Scion of the Ur-Dragon
Scion of the Ur-Dragon – WUBRG
Legendary Creature – Dragon Avatar (Rare)
Flying
2: Search your library for a Dragon permanent card and put it into your graveyard. If you do, ~ becomes a copy of that card until end of turn. Then shuffle your library.
4/4
Flavor text: "I am the blood of the ur-dragon, coursing through all dragonkind."
192/309 R – Illus. Jim Murray
Shifting Shadow
Shifting Shadow – 2R
Enchantment – Aura (Rare)
Enchant creature
Enchanted creature has haste and "At the beginning of your upkeep, destroy this creature. Reveal cards from the top of your library until you reveal a creature card. Put that card onto the battlefield and attach ~ to it, then put all other cards revealed this way on the bottom of your library in a random order."
028/309 R – Illus. Christopher Burdett
Taigam, Sidisi's Hand
Taigam, Sidisi's Hand – 3UB
Legendary Creature – Human Wizard (Rare)
Skip your draw step.
At the beginning of your upkeep, look at the top three cards of your library. Put one of them into your hand and the rest into your graveyard.
B, T, Exile X cards from your graveyard: Target creature gets -X/-X until end of turn.
3/4
047/309 R – Illus. Simon Dominic
Vindictive Lich
Vindictive Lich – 3B
Creature – Zombie Wizard (Rare)
When ~ dies, choose one or more. Each mode must target a different player.
* Target opponent sacrifices a creature.
* Target opponent discards two cards.
* Target opponent loses 5 life.
4/1
Flavor text: Heart, mind, soul—weapons all.
021/309 R – Illus. Toma Felto Gas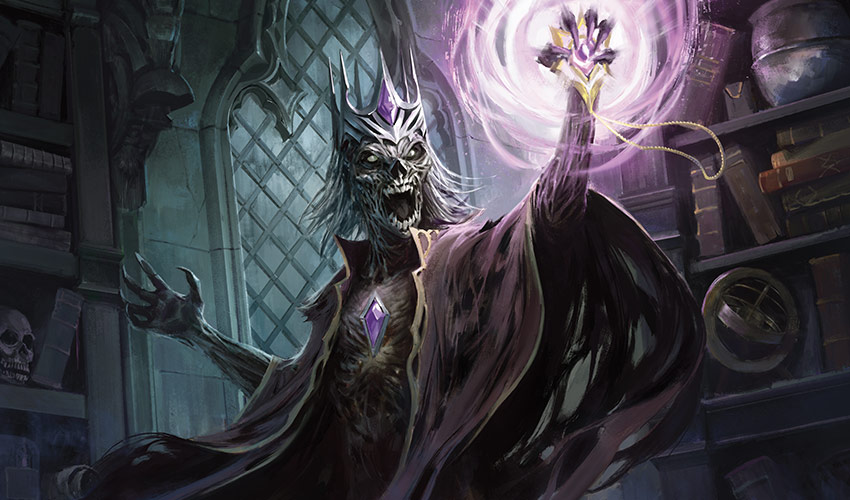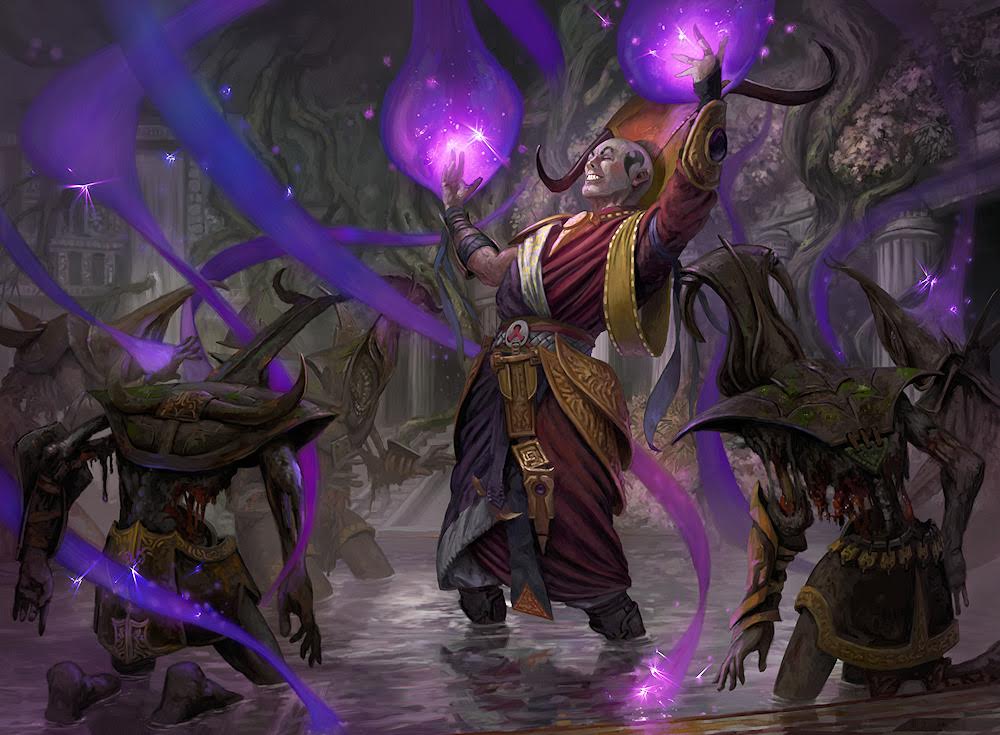 Comments
comments